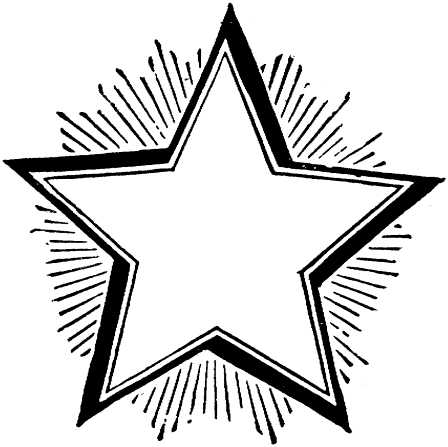 The STAR Goals Program
"If you want to live a happy life, tie it to a goal, not to people or things."  ― Albert Einstein
The vast majority of adult Americans, about ninety percent, do not have any written life goals. Like a leaf in the air, they just plan to go wherever the winds take them. These people merely exist as what the late great Zig Ziglar called 'wandering generalities' as they have no specific direction in their life.
If you are reading this, it is very unlikely that this describes you. Instead, you have dreams, goals, and projects, many that are active.
Yet, even more surprising to me, of those people who do have written goals, less than 7% have a plan or system for achieving their desired outcomes.
Many people, even highly successful people, focus only on goal 'setting' but never consider goal planning. As a result, they only achieve a fraction of what they are capable.
Additionally, most people now rely on SMART methodology for setting goals which was designed for crafting small, safe, incremental goals. While SMART (Specific, Measurable, Achievable, Realistic, and Time-bound) can be useful for some kinds of goals, it can also limit people from achieving major successes or prevent one from attempting a major transformation such as doubling profits, writing a great book, or losing 100 pounds. SMART can be a barrier for challenging, meaningful, and legacy goals.
The STAR Goals Program is a new goal setting, planning, and achieving system which combines the latest research from the fields of sociology, psychology, and biology on goals as well as field tested 'best practices' from highly successful individuals.
The STAR Goals Program is designed for 'White Coat' professionals, maverick entrepreneurs, business owners, executives, and other professionals who want to set, plan, and achieve more in the next 12 months than they have in the past 12 years.
The STAR Goal Program is an eight week small group coaching and training program led by Master Coach Thom Quinn.
The next STAR Goal Program begins January 10, 2017.
The exclusive programs and events lead by Thom Quinn are often filled to capacity very quickly and the STAR Goals Program will have a limited number of open seats. If you would like to be notified when registration opens, please sign up for an early bird notification for the STAR Goals Program and you will be allowed to apply for the program several days before the general public.
The cost of the program is $495. You should only sign up for the STAR Goals Program if achieving your most important life goals would be worth to you 10 to 100 times the fee.
This exclusive program is designed for 'white coat' professionals, maverick entrepreneurs, business owners, executives, and other high-end professionals who want to become their best possible selves. Enrollment begins November 15, 2016.
"Our goals can only be reached through a vehicle of a plan, in which we must fervently believe, and upon which we must vigorously act. There is no other route to success." – Pablo Picasso

"The greater danger for most of us isn't that our aim is too high and miss it, but that it is too low and we reach it." – Michelangelo

"Give me a stock clerk with a goal and I'll give you a man who will make history. Give me a man with no goals and I'll give you a stock clerk." – J.C. Penney