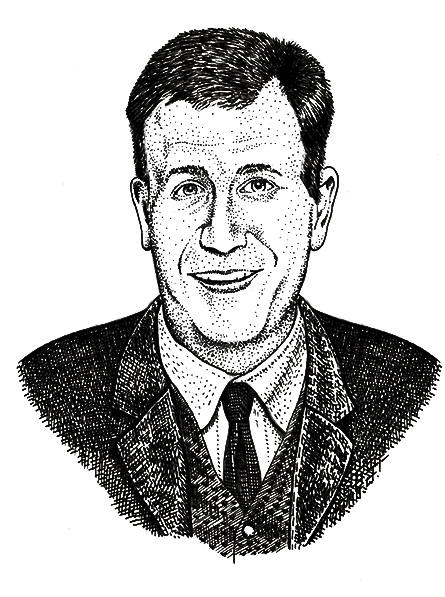 Who Is Thom Quinn?
Hello, I am Thom Quinn, and I want to thank you for giving me a few short moments to share with you a little about myself and how I can help you.
Coach Extraordinaire
While my best friend claims my title should be the 'Philosopher-At-Large', I am a Transformational Executive Coach, Peak Performance Strategist, and Maverick Marketing Expert who primarily works with entrepreneurs and business owners. I also help 'white coat' professionals like physicians and dentists if they are committed to building a world-class practice. Finally, I occasionally assist 'entrepreneurial' CEOs.
I enjoy coaching individuals that have a track record of success as a co-strategist, thinking companion, and accountability partner. Yet, I only work with people who have a bias for action and are results-orientated.
I help entrepreneurs, business owners, and other clients:
realize their life mission.
achieve their biggest goals.
strengthen their relationships.
clarify their unique genius.
become their best possible self.
build highly profitable enterprises.
If wondering, I no longer coach COOs, CFOs, CIOs, CTOs, CMOs, Managing Directors, or other corporate executives because I prefer helping those who can take full responsibility for the success or failure of the entire business over the long term, and not just one area of the company (nor someone just focused on the next quarterly statement). I prefer to work with entrepreneurs and business owners as they are able to implement signifiant changes in their life or their business fast and course correct on a dime. Corporate structures often resist change, but entrepreneurs understand transformation better than most.
I ask powerful, meaningful, and insightful questions to assist my clients to go from good to great; however, I have also been compared to Socrates, the 'Gadfly' of ancient Athens, as I also ask the really tough questions that one absolutely needs answered to move forward, the hard and uncomfortable questions that no one else will ask my clients, including themselves.
While I am always a powerful advocate for my client, and conduct every session in a fair, kind, and professional manner, my coaching is not for the timid or weak of heart.
My Services Are Not For Everybody
I am a specialist who helps top performers with personal, professional, and profit development.
I only work with individuals who have an inspiring vision, a record of success, and are already pursuing 'million dollar' opportunities.
As one of the highest paid coaches in the world, I am very selective and chose to work exclusively with the top 3% of people within their industry or field.
I also strongly believe that deep coaching is a co-creative process which requires evidence-based exercises, techniques, and methodologies.
My Origin Story 
I have been actively coaching individuals who desired to achieve their biggest goal or undergo a major life transformation since 2005.
Some have accused me of being a scholar and gentleman, as well as an expert on goal settings, and I will not argue. I would like to share a very short story to illustrate.
When I graduated from High School, I received a journal as a gift, and I set my first major goal: to read one thousand non-fiction books within twenty years. This translates to 50 books a year.
Did I do it?
Let me tell you the rest of the story.
On my 38th birthday, I started my 987th book. At first, I thought I had failed, as I was 13 volumes short.
Did I fail? No!
Instead, I reset my deadline by a few months and I completed the goal on May 3, 2010. Not only did I succeed, I joined a very elite group of readers (very few people read that many books during a lifetime, much less exclusively non-fiction or before they turn forty), I also learned a variety of lessons about long-term life goal setting while striving to achieve this goal which I have passed on to my clients. I also continue to achieve my other major life goals faster than I ever thought possible.
But that isn't the end of the story. In 2013, I found my old journal in a box and I re-read the entry for my goal from June 15, 1990: "I will read 1000 non-fiction books by July 1, 2010." It turned out that I had not missed the original deadline at all, and instead achieved my goal a few months early!
Besides becoming a certified professional coach, I also completed a Bachelor of Science degree from the University of Wisconsin-Madison. I did not just double major, or triple major, but I completed eight different majors, and I have the distinction of formally studying the most subjects as an undergraduate at UW.
Educated In The Library, Refined In The Boardroom
During the first part of my business career, I quickly climbed the corporate ladder within a large regional investment firm, leading projects, teams, and departments. Although I was promoted to new levels of responsibility every 12 to 18 months and was engaged in challenging and rewarding work, I discovered coaching as an agent of change. I began incorporating coaching methods into my management style and my team became twice as productive over the next 12 months.
After realizing I was naturally gifted at focused inquiry, deep listening, and high empathy, I decided to pursue a new career path and began my own transformation into a world-class executive coach.
Just days after being promoted to the level of First Vice President, I choose to give to give an extended six month notice so I could find and train a replacement and leave the firm with high integrity. Afterward, I began coaching full time and now my one-on-one coaching is tailored to help entrepreneurs, business owners, and professionals such as doctors or dentists who are building a practice.
What Others Say About Me
"What I liked best about Thom's coaching style was how he tailored it to fit exactly what I needed to work on. He asks great questions, really listens to the answers, and uses great intuition in discerning what the client needs. Thom provided a comfortable space for brainstorming while still gently nudging me to focus. I felt totally supported and encouraged during our sessions. Not only did I gain great clarity about my true goals by working with Thom, but his intelligence and sense of humor made working with Thom a pleasure. Thanks, Thom!" – Lynn Hess, lynnhess.com
"Thom Quinn is one of the most creative thinkers I know. Never one to shy away from a tough problem, Thom facilitated many brainstorming sessions that led to breakthroughs. Thom is also one of the most helpful people I have worked with. He assisted me by offering his business acumen, savvy insights, and other resources in becoming a professional speaker and coach." – Phil Gerbyshak, philgerbyshak.com
Ten Interesting Facts About Thom
It is nearly impossible to distill the essence of person into a few paragraphs, so I thought I'd share a few additional tidbits about my life that most people would not know.
1.   I designed a direct response marketing methodology known as Maverick Marketing. I shall be releasing an update in 2019.
2.   My daily personal practices have included journaling and mindfulness meditation for over two decades. Nevertheless, I am not yet enlightened.
3a.   I appreciate all animals, but I currently share my abode with three beautiful felines: two Bengal cats named Finley and Loki that I raised from kittenhood, and a Turkish Angora named Sasha which I rescued from a shelter. If wondering, I own three cats because I do not want four. Nevertheless, they bring a lot of joy to my household.
3b.   I worked with marmoset monkeys (Callithrix jacchus) in my early twenties as part of a behavioral research project. A few years later I worked with financial advisors and investment bankers. I'll admit, there were indeed differences, but not as many as you might think.
4.  I am the creator of a weight loss program called the Chocolate Diet. If you are looking to reduce inches or pounds, and enjoy real food like your grandmother ate without the complexity of counting calories or points, I invite you to check it out.
5.  Instead of a double major, I pursued an octuple major at the University of Wisconsin-Madison. If curious, my eight majors were Anthropology, Botany, History of Science, Philosophy, Psychology, Religious Studies, Sociology, and Zoology. Go Badgers!
6.  I enjoy both urban walks and outdoor hikes, and I schedule these activities into my calendar, so I can do one or the other almost every morning. In fact, this is one of the main reasons I relocated to sunny Arizona recently.
7.  I was one of the authors of the original Transhuman Declaration in 1998. I sincerely believe there will be more changes to the way humans act, think, and live over the next century than occurred over the last millennium.
8.  I witnessed the 2004 Transit of Venus about 50 yards from the tomb of Cyrus the Great in Iran. Then I watched the latest Transit of Venus in 2012 from Darwin, Australia. I hope to see the next Transit of Venus in 2117 (yes, that is the next one, and I am sorry if you missed the last two).
9.  I have been a serious student of secular Buddhism and modern Stoicism since 1993, and often read texts from the Pali Canon as well as ancient philosophers such as Marcus Aurelius, Seneca, and Epictetus. Both traditions focus on how to craft an ethical, virtuous life and have greatly influenced how I chose live each day.
10 . When not working or playing, I focus my time and energy on my life goals and several literary, engineering, and philanthropic projects. While I am not perfect, I do practice what I preach.