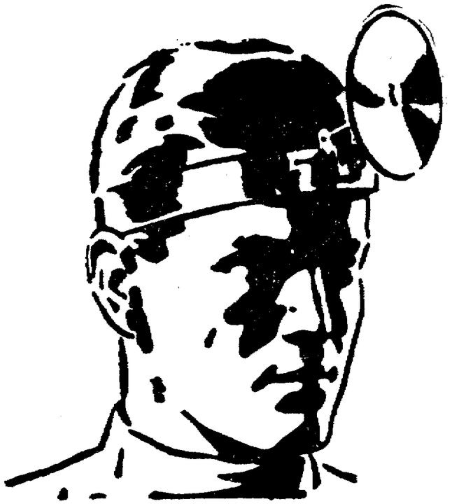 Double Your Practice
There are two ways to double your clinical practice. One is to double the number of patients within a practice. This strategy is completely valid for white coat professionals who are just beginning to grow their practice. However, if one has a mature practice, twice as many patients would mean twice the work, which is not always desirable or feasible. Instead, one must double the practice, not by increasing the number of patients, but increasing the overall revenue of the practice.
Medical School prepares one to practice medicine, but does not normally instruct on how to grow a practice in a crowded and competitive marketplace.
For the past forty years, Chiropractors have been 'eating the lunch' of many physicians, as the profession has generally embraced entrepreneurial and direct marketing techniques to build their practices. Unfortunately, this has led to the mainstream acceptance of many bogus treatments and alternative remedies, such homeopathy and placebo-based cures. This shift has not only hurt medical professionals, but many of their patients.
Practicing evidenced-based medicine should be easier. It should be more profitable. And it can be if one accepts that highly ethical, legal, and effective marketing can transform one's practice.
Double Your Practice is designed as a hybrid offering which combines small group coaching and 'best practices' training. It is for 'White Coat' entrepreneurs and professionals who want to fix, develop, grow, and optimize a very profitable practice.
This is a 12 month, small group coaching and training program led by Master Coach Thom Quinn. Double Your Practice meets for one hour twice a month entire year.
The cost of the program is $997. You should only sign up for the Double Your Practice if growing a more better and profitable practice would be worth 10 to 100 times the fee to yourself.
In January 2016, the new Double your Practice 2.0 will be launched. The exact date and times is TBA.
The exclusive programs and events lead by Thom Quinn are often filled to capacity very quickly and the Double Your Practice has a very limited number of open spots. If you would like to be notified when registration opens, please sign up for the early bird notifications and you will be allowed to apply for the program several days before the general public.
"Wherever the art of medicine is loved, there is also a love of humanity." – Hippocrates

"In nothing do men more nearly approach the gods than in giving health to men." — Marcus Tullius Cicero

"The good physician treats the disease; the great physician treats the patient who has the disease." – William Osler