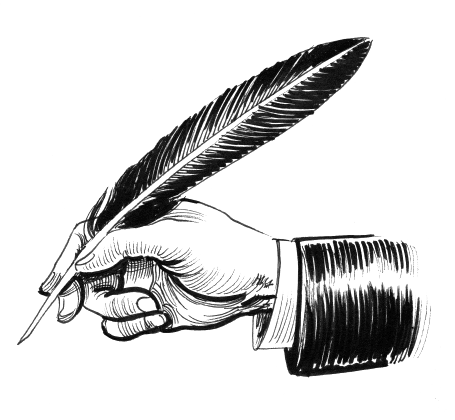 Copy Therapy Intensive
"The difference between the almost right word and the right word is really a large matter. 'tis the difference between the lightning bug and the lightning." – Mark Twain
Just as many people benefit from working with a therapist, most likely your marketing messages would benefit from working with a 'Copy Therapist' as well.
In this intensive coaching and training program, Thom Quinn will first teach you the 25 steps to compelling copy that converts as well assist you with 'fixing' your current sales letter or primary marketing message so it becomes a profit machine.
This is not a program for creating a completely new marketing campaign, but to transform your current copy into an effective tool for converting leads into paying clients.
Nevertheless, once you learn the 25 steps for writing great copy, you will be able to create new and powerful marketing messages anytime you desire. I strongly believe that the old saying 'give someone a fish, and you feed him for a day, but if you teach someone to fish, you will feed that person for a lifetime' is true.
This is why I'll give my proprietary 'Maverick' Copywriting Checklist as part of the intensive so you'll always be able to write great copy.
The goal of this intensive if is two-fold. First, to improve your current copy so it can convert more leads into clients by the end of the day. Second, teach you how to write masterful copy without having to spend years re-inventing the wheel via trial and error learning. Not only would that waste years of your life, it is quite an expensive way to learn copywriting since without a great system, many of your initial campaigns are likely to underperform or fail altogether
Core Day: This is 4 1/2 Hours of interactive time together, improving your current sales letter or marketing message via 25 short modules. The core day is broken down into four 55-minute interactive sessions, with a short break between each session.
Follow-Up: There are three 55-minute follow-up sessions to go over the improved sales letter as well as discuss next steps (perhaps modifications to emails, webinars, etc.) to unify your new marketing message as well insure the new time mastery habits become a part of your daily, weekly, and monthly routine. These are conducted at the following intervals: one week after the core day, two weeks after the core day, and one month after the core day.
The exclusive programs and events offered by Thom Quinn are often filled to capacity very quickly and there is a limited number of time slots devoted to the Copy Therapy Intensive (as Thom's time is limited). If you would like to be notified when registration opens, please sign up for Thom's Inner Circle at the bottom of this page for the early bird notification service and you will be allowed to apply for the program several days before the general public.
The cost of the program is $9997; however, you should not sign up for the Copy Therapy Intensive if you do not believe that converting many more leads into paying clients would be worth, at minimum, 10 times the fee.
This 'by application only' program is designed for entrepreneurs and business owners who want to enjoy life while building a great business.
Enrollment via application for the Copy Therapy Intensive Program begins on January 1, 2018.
P.S. Do not forget that the only way to get a copy of my 25 Step 'Maverick' Copywriting Checklist, a tool for creating compelling copy that converts, is through the Copy Therapy Intensive.