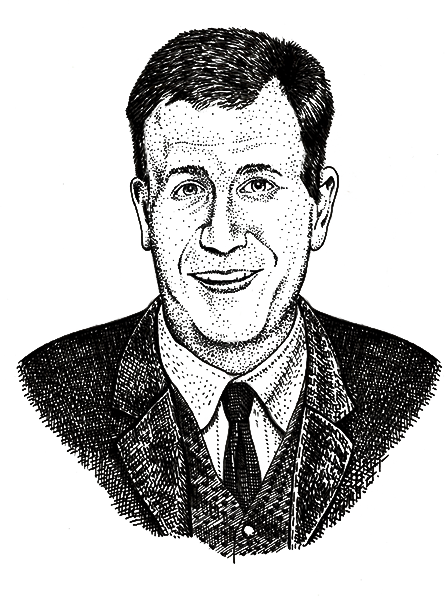 About Thom Quinn
Thom Quinn is a transformational executive coach, white coat marketing consultant, personal productivity expert, and peak performance strategist who primarily works with 'white coat' professionals such as physicians, dentists, podiatrists, optometrists, and veterinarians. He strongly believes that great coaching is co-creative process which relies on evidence-based exercises, techniques, and methodologies. He asks powerful, meaningful, and sometimes tough questions as well works hard to completely support his clients. Thom enjoys working with individuals that have a track record of remarkable success as a co-strategist, thinking companion, and accountability partner. He specializes in helping top professionals with personal, professional, and practice development.
Thom has been actively coaching highly driven individuals who want to undergo major life changes since 2005. Before becoming a certified professional coach, Thom studied Psychology, Philosophy, and Zoology at the University of Wisconsin. During the first part of his business career, Thom climbed the corporate ladder within a large regional investment firm, leading projects, teams, and departments. Although Thom was promoted to new levels of responsibility and new roles every 12 to 18 months and was engaged in challenging and rewarding work, he discovered coaching as an agent of change and began considering a shift away from being a corporate manager to becoming executive coach. In early 2002, Thom began incorporating coaching methods into his management style and his team became twice as productive over the next 12 months.
After realizing he was naturally gifted at focused inquiry, deep listening, and high empathy, Thom decided to pursue a new career and began his own professional transformation into a world-class executive coach. Just days after being promoted to the level First Vice President in early 2005, Thom choose to give to give an extended six month notice so he could find and train a replacement and leave the firm with high integrity. Afterward, he began a full-time coaching practice and worked with medical professionals, executives, small business owners, and entrepreneurs. Today, Thom is known to many as the 'White Coat Coach' as most of his personal coaching clients are physicians, dentists, podiatrists, optometrists, and veterinarians.
In his free time, Thom enjoys live concerts, theater, art, travel, and sports as well can often be found visiting zoos, museums, and parks as often as possible. Also, Thom's personal daily practices include reading, writing, hiking, journaling, and meditating.
Thom is an entrepreneur and currently manages two separate and engaging coaching practices.
The first is Nutrition Coach which has the mission to improve the health and fitness of overweight and obese individuals who truly need help with changing their behaviors so they can finally develop the habits required for permanent weight loss. Thom is personally committed to helping solve the obesity epidemic which is one of America's biggest problems. As a result, Thom is dedicated to providing online programs to help thousands of people to achieve a healthy weight with an evidence-based coaching component. The programs at Nutrition Coach all involve wellness education and group coaching, often with other health coaches leading the implementation of various programs, based on the established curriculum.
Advisor Coach™ is his other practice. To offer the highest quality, bespoke coaching to top professionals and entrepreneurs within the fields of medicine, dentistry, podiatry, optometry, and veterinary medicine, the only coach within the Advisor Coach™ program is Thom Quinn. All individual coaching session within this practice are conducted by Thom. In fact, the only way to hire Thom for an individualized, personal, and long term coaching experience is via Advisor Coach™. For obvious reasons, Thom can only accommodate a very limited number of coaching clients each year. Requirements for application include the completion of a short personal inventory and an initial two-hour consultation, the Strategic Discovery Session.
Testimonials for Thom Quinn
"What I liked best about Thom's coaching style was how he tailored it to fit exactly what I needed to work on. He asks great questions, really listens to the answers, and uses great intuition in discerning what the client needs. Thom provided a comfortable space for brainstorming while still gently nudging me to focus. I felt totally supported and encouraged during our sessions. Not only did I gain great clarity about my true goals by working with Thom, but his intelligence and sense of humor made working with Thom a pleasure. Thanks, Thom!" – Lynn Hess
"Thom Quinn is one of the most creative thinkers I know. Never one to shy away from a tough problem, Thom facilitated many brainstorming sessions that led to breakthroughs. Thom is also one of the most helpful people I have worked with. He assisted me by offering his business acumen, savvy insights, and other resources in becoming a professional speaker and coach." – Phil Gerbyshak
About Advisor Coach™
The Advisor Coach™ program was established as a new kind of high-impact and result-oriented concierge coaching practice with Master Coach Thom Quinn to assist white coat entrepreneurs, business owners, and professionals overcome their leading personal, professional, and practice challenges.
After interviewing many of doctors, dentists, podiatrists, optometrists, and veterinarians, plus other medical and dental professionals, it became apparent that the leading complaint was that the most executive coaching engagements focused too much time, energy, and attention on business-related achievements and not enough within other domains that are required for a full, successful life.
Thom Quinn's 'Whole Person Approach' to executive-style transformational coaching is what makes the Advisor Coach™ program unique. In fact, it is not uncommon for someone to hire Thom Quinn to work together exclusively on personal growth and change. Nevertheless, most clients choose to work on personal, professional, and practice development within the same long-term coaching engagement.
The clients of the Advisor Coach™ program are not only Beverly Hills cosmetic surgeons and Manhattan-based orthodontists, but a diverse group of passionate, flourishing individuals that have bias for action and self-growth around the country. This includes family practitioners from Albuquerque, New Mexico, osteopathic physicians near Chicago, Illinois, and optometrists outside of Greensboro, North Carolina. The clients of the Advisor Coach™ program typically have a minimum annual income of $100,000.